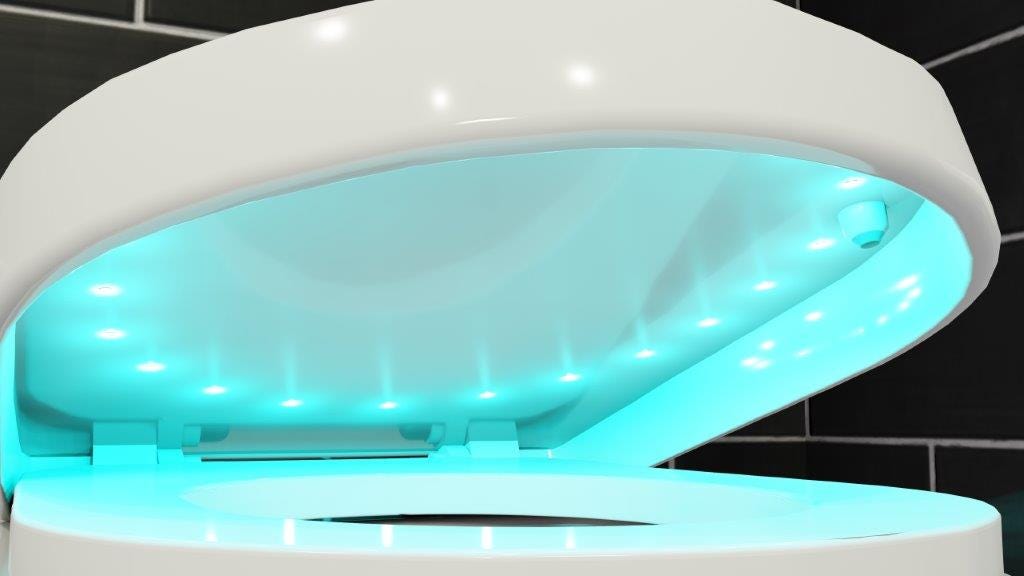 ToiLED
selbstdesinfizierender Toilettensitz
self-disinfecting toilet seat

Fühlen Sie sich manchmal nicht wohl bei dem Gedanken, sich auf eine öffentliche Toilette zu setzen? ToiLED ist die hygienische Lösung auf Basis von Licht.

Do you feel uncomfortable in public/shared toilets sometimes? ToiLED is the hygenic solution based on no more than light.
Innovative Desinfektion
Mit UV-C-Strahlung wird der Toilettensitz nach jeder Benutzung effektiv desinfiziert. Mit Sicherheit. Eine innovative Kombination aus Leuchtstoff-Beschichtung und LEDs sorgt für angenehme Keimfreiheit. Durch die automatische Abschaltung bei Öffnung des Deckels werden Personen in der Umgebung geschützt und der Desinfektionstatus wird zusätzlich über Indikator-LEDs an der Außenseite des Deckels signalisiert.

The toilet seat is effectively disinfected after each use by UV-C radiation. For sure. An innovative combination of phosphors and LEDs leads to cosy sterility. The automatic shut-off when the lid is opened protects people nearby and the disinfection status is additionally signaled via the indicator LEDs on top of the lid.